It's priced so low almost anyone can afford one... introducing...
The World's Smallest
Solar Generator!
From:
Bill Heid
Thomson, Illinois

Dear Friend,
I've got some amazing news for you today!
It's about the latest breakthrough in solar backup power.
What's amazing is not only how it works... but also... its price. Large solar generators can cost several thousand dollars. Even small units can often be hundreds of dollars. But not "The World's Smallest Solar Generator"... in fact it's well under $100.
More on price later.
For now, let me tell you how it works...
First of all, there are three (3) components. The solar generator portion, an LED light bulb with backup battery and a solar panel that's about the size of today's e-book readers.
The special light bulb is really unique. It has a built-in rechargeable battery, it's portable... and... it comes with a detachable hook (so it hangs anywhere)... which... makes it perfect for activities like:
Trips to remote locations
Camping
Hunting
Hiking
Boating
Working on your car, truck or other type of vehicle
And more
It can also be used as a lantern... or... be kept in a dark shed or closet. Basically, almost anywhere or anytime you need a bright light, this LED light bulb is perfect.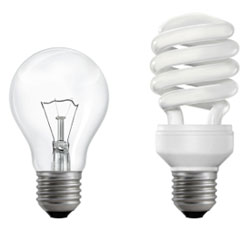 And speaking of the new generation of LED light bulbs... they are far superior to regular incandescent bulbs, fluorescent bulbs and the widely-lauded, spiral-shaped compact fluorescent (CFL) bulbs. For example:
LED lighting (which is revolutionizing the world as I write this) is the first meaningful advance in lighting technology since Thomas Edison's day.
LED bulbs give full brightness with no wait time... and... unlike incandescent bulbs, they do not get hot!
LED bulbs provide a pure, white-light spectrum that most closely approximates natural daylight for optimum mood and productivity! (Fluorescent bulbs have a light spectrum that leaves you feeling drained instead of energized. That, and they have temperamental performance and cause eyestrain.)
LED bulbs have longer life spans. This bulb is rated at 50,000 hours, which means it will probably never need replacement!
LED bulbs are environmentally and personally safe, unlike CFL's that contain toxic mercury and require special handling if broken!
But This LED Bulb Does Much More
Than Just Provide Light...
It's Also A Backup Power Source!
Each bulb comes with a USB to Mini-USB rechargeable cable that allows you to charge most small mobile devices, such as:
Cell Phones
GPS Units
mp3/mp4 Players
Digital Cameras
And all kinds of other small rechargeable battery devices
This also makes it perfect to keep in your vehicle in case you breakdown and/or your phone dies.
In addition, the unit is especially great in emergency power outage situations. For example: In any loss of power situation, you can simply flip a switch on the side of the bulb and have...
Instant Light!
You know, often in a blackout (or brownout) situation, just lighting something back up can mean the difference between panic... and... a sense of safety, security and calm.
Best Part:
When "The World's Smallest Solar Generator" is screwed into a 120 VAC light fixture, it also functions as an emergency light.

Here's how:

If your electrical power goes off (or if the wall switch is turned 'OFF') the lamp will automatically turn itself on and run from its internal battery for up to 8 hours.

Note: As long as the utility company AC power is present, the unit's internal battery stays charged, making it always charged and ready for a power outage emergency.
And then there's the solar panel... which... just like the light bulb, is no ordinary solar panel.
In fact, this component is where the name "The World's Smallest Solar Generator" comes from... and...
It Is The First Solar Panel
In The World To Carry A
Special New Type Of Battery!
It's a recent breakthrough in battery technology called a Polymer Lithium-Ion Battery.
These batteries have more energy density than their lithium-ion predecessors... and... can be shaped to almost any size or design needed.
Simply Put, Without Getting Too Technical...
These Batteries Are a Lot Smaller And Much More Powerful!
And that means, "The World's Smallest Solar Generator" unit gives you more than 8 hours of continuous, portable LED lighting... and... can be charged in about the same amount of time by simply leaving it in the sun.
These Polymer Lithium-Ion batteries are truly incredible. In fact, they are already starting to power the next generation of battery-powered electric vehicles. And get this, since April 2011...
They Have Been Responsible For Several
World Drag Racing Speed Records!
Dennis "Kilowatt" Berube sets the National Hot Rod Association's Super Pro class world speed record with Altairnano's new generation of lithium batteries.

It's true!

By now--especially since I mentioned it right up front--I imagine you're wondering how much "The World's Smallest Solar Generator" costs.
This is one of the most versatile, most useful products we've ever offered... and... we've gone to great lengths to get it to you at the very lowest price possible.
Here's The Deal:
As I said in the beginning, the unit is far less than $100. It's even less than $50. And you actually have three options (or deals)...
Good Deal: Order one unit for $29.95.
Better Deal: Order three units for $24.95 each (a savings of $15.00)!
Best Deal: Order five (or more) units for just $19.95 each (a savings of at least $50.00)!
And it doesn't matter whether you order 1, 3, 5... or even 10 or more units... the shipping and handling charge is only $8.95.
But whichever amount you order, you don't need to worry about risking anything because "The World's Smallest Solar Generator" is fully guaranteed with...
A One-Year Guaranteed-Performance Warranty
Here's How It Works: Should a unit ever fail--for any reason, at any time--within the first year of use, simply send it back and we'll send you a brand new replacement...
Absolutely Free!
No hassles. No questions asked. Fair enough? If so...
IT'S EASY TO ORDER
For Fastest Service: Click the "BUY NOW" button at the bottom of this page, and it will take you to our 24-hour secure online order form.
For Fast Service: Have your credit card ready and call the Priority Order Hotline and tell one of my friendly staff members you want to order "The World's Smallest Solar Generator." They'll take care of the rest. The number to call is...
815-259-4552
(Priority Order Hotline)
To Order By Check Or Money Order:CLICK HERE to print the "Pay By Mail Form" and send it along with your payment to:

Powerful Living, Inc.
Attn: World's Smallest Solar Generator
2200 Illinois Rt. 84
P.O. Box 361
Thomson, IL 61285
Checks and Money Orders should be made payable to: Powerful Living.
Sincerely,


Bill Heid, President
Powerful Living, Inc.
P.S. If you order right away, I'll also send you a free download of our brand new book, titled:
SOLAR ENERGY BREAKTHROUGHS:
How New Solar Power Alternatives Can Come To Your Rescue When An Outage Or Disaster Strikes And Provide An Endless Supply Of Free Electricity The Rest Of The Time
This new e-book is a comprehensive guide to everything you need to know about making the leap to solar power. It's full of checklists, questions and resources that will help you determine which options are right for you and your situation. Normally, we sell this e-book for $19.97. But like I said, if you order right away, I'm going to give you instant access to it... absolutely free!

P.P.S. One last thing: Again, if you order right away, we are also going to send you a link to our video course, "Grid-Busting For Beginners". On this video course our Product Development Engineer at Powerful Living, David Fink, shows you everything you need to know to save money by building your own solar panels.

This course normally retails for $99.97 plus $6.95 shipping and handling. But again, if you order right away, I'm going to send it to you free!
Order Online By Safe Secure Server